Inspired by a thread on a forum.  I often find myself writ­ing a sim­i­lar response to ques­tions on the sub­ject which seem to arise quite fre­quently, seems that I am not the only one to expe­ri­ence reluc­tant writ­ers! So here's my two pen­neth worth.
For what it is worth I believe writ­ing leg­i­bly and quickly is a pretty essen­tial skill in life and I feel I would be fail­ing my chil­dren if they don't mas­ter it to an ade­quate level.  They will need it for exams, and what­ever my opin­ion of the sys­tem is, exams and the qual­i­fi­ca­tions can open doors to the future.  I will be doing my chil­dren a dis­ser­vice if I don't help them gain the skills/keys to open those doors even if they choose not to.  Also life changes, often unex­pect­edly, there are a whole num­ber of rea­sons why a child might sud­denly end up in school and being able to cope with things like the level of writ­ing would obvi­ously ease the way.
Most of what I am talk­ing here relates to the actual prac­ti­cal putting pen to paper rather than being able to con­vey an idea in text which is obvi­ously still impor­tant but for it is the prac­ti­cal ele­ment that seems to cause most of the reluc­tance.  In a home ed envi­ron­ment I don't think writ­ing really has much impor­tance until exam time or some sort of exter­nal course requires it.  If they aren't in school there is less empha­sis on them hav­ing to use writ­ing as a method of demon­strat­ing their learn­ing — you can see it with your own eyes and hear with your own ears and you don't need to demon­strate it to any­one else.  I firmly believe that chil­dren learn best when they are inspired and self-motivated and/or they see a point to it.  This is not always easy to achieve with regards writ­ing, telling an 8 yo that in 6 years time he will need to write a 3hr essay or a 10 yo who had a bad expe­ri­ence at school that he may decide to go back in 2 years, won't wash.  There­fore I think this has to be one of those things where 'Mum (or Dad) knows best' like brush­ing teeth etc and our role as parent/teacher/facilitator is to make it as low stress as pos­si­ble by what­ever method it takes (not above bribery).
Early years (under 8's)
Don't stress about writ­ing at all at this age.   Push­ing before they are ready can only ever be counter productive.
Work on motor skills to improve hand mus­cles and fin­ger grip — use tweez­ers to pick up and sort items like pom­poms, pasta, beads and nat­ural mate­ri­als like acorns and conkers (muf­fin trays very use­ful for this);  thread­ing — beads, but­tons, lac­ing cards; scis­sor prac­tice — sim­ple col­lages, ran­dom cut­ting of paper or wool, try­ing to fol­low lines; hama beads (we went straight on to the midi at age 3/4 ).
Model writ­ing — chil­dren want to do what Mum (and Dad) does so let them see you writ­ing.  In this tech­no­log­i­cal age we com­mu­ni­cate by email, make shop­ping lists on phones, word process essays etc.  Try and get in the habit of pick­ing up a pen your­self to do some jobs.  Write a note with a card for exam­ple and encour­age the child to add their name/a note/a doo­dle.  Write shop­ping lists, chil­dren can write or draw their own — we have had many fun trips round the vil­lage shops try­ing to work out pic­ture lists  Leave notes around the house to one another.
Play lots of pen and paper games like hang­man (when their spelling won't drive you doolally), squares, noughts and crosses… Peggy Kaye's Games for Writing is an excel­lent source of ideas (for any­one local I have one to sell on)
Prac­tice pen­cil skills in other ways; trac­ing, dot to dots, colour­ing, and draw­ing; both free­hand and learn to draw books and print­a­bles, the lat­ter are a good way of intro­duc­ing the idea of fol­low­ing par­tic­u­lar shapes.
Make prac­tis­ing let­ters as fun and tac­tile as pos­si­ble. Use fin­ger or a blunt pen­cil to draw let­ters in flour, shav­ing foam, oobleck etc (buy cheap lit­ter trays — I love cheap lit­ter trays they are bril­liant for messy activ­i­ties), draw with a fin­ger on each oth­ers backs.  Use sand­pa­per let­ters, mag­nets and let­ters made from play dough to prac­tice form­ing words.
Encour­age them to hold the pen­cil cor­rectly.  Use grips and ergonomic pens/pencils to help.  Will mean that in the future they are unlikely to find that they are over grip­ping and the hand/wrist is tired.
Mid­dle years (roughly 8 — 11)
Prob­a­bly (hope­fully) the trick­i­est time.  This is where we are, per­fec­tion­ism and atti­tude I find are big issues now as they find inde­pen­dence and their own opin­ions, there is grum­bling and huff­ing and puff­ing when asked to pick up a pen.  We as par­ents start wor­ry­ing a bit when we see other children's work, from school or on blogs and even though we hate our­selves for doing it we raise an eye­brow a lit­tle that even the 5 year olds seem to have neat joined up writ­ing.  And the big­ger pic­ture of future exams or pos­si­ble school atten­dance is so far off that is not a great moti­vat­ing fac­tor.  Things that appear to work for us.
Remove as much writ­ing from other areas of the cur­ricu­lum as pos­si­ble.  I believe a lot of the frus­tra­tion at this time arises from the fact that the brain works faster than the hand can write, and they have trou­ble express­ing their thoughts.  We are in the lucky posi­tion of being able to inter­act on a very per­sonal level, we can hear from their con­ver­sa­tion that they have under­stood.  If you want some­thing on paper, scrib­ing for them or typ­ing are options.
Keep the tech­ni­cal­i­ties of writ­ing sep­a­rate.  We use a com­bi­na­tion of hand­writ­ing prac­tice books, copy­work and dic­ta­tion.  In short bursts, we have a 10 minute timer and never go over this.  For this time it is focus­ing on the for­ma­tion of let­ters, spac­ing of words etc with­out the need to think on the content.
Don't under­es­ti­mate the value of work­ing on motor skills in other ways, colour­ing, draw­ing, hama beads, knit­ting, loom­bands, Lego…
Cor­rect the grip, pos­ture… we have a tripp trapp chair to help with height, sta­bilo pens for grip, we tried and dis­counted a wedge — and I adopt a scheme of gen­tly remind­ing aka nag­ging in the nicest pos­si­ble way.
Encour­age writ­ing for plea­sure — mine love new note­books By not ask­ing them to write I am for­ever find­ing car­toon strips, notes, how to guides (Minecraft usu­ally, but we've had own­ers man­u­als for their brother for exam­ple) dot­ted about.  They both love blog­ging (okay this is typ­ing but all helps).  Keep mean­ing to find Sam a pen­pal, or pos­si­bly some­thing like post­pals.
Make use of tech­nol­ogy.  Sam has an app on his Kin­dle that reads back what you type.  Again not writ­ing but does help with spelling and punctuation.
Trust your gut. You are the best per­son to sense if the reluc­tance is due to neg­a­tive school expe­ri­ences, lazi­ness, being a boy of a cer­tain age (not that girls can't be reluc­tant writ­ers of course), in other words some­thing time and patience will fix.  Or whether other fac­tors such as dys­graphia may be at play.  If you believe there is a prob­lem fight all the way for support.
Later years (roughly 11+)
Have to say I have no real expe­ri­ence and there­fore no truly use­ful advice.  Jack's hand­writ­ing is the one area that really did improve when he went to school.  Now at 12 it isn't the neat­est you will see by a long shot (but bet­ter than his Dad's) but he can write quick, leg­i­ble cur­sive.  The key fac­tor in it all was he needed to be able to do it to keep up with the class and there­fore he had the moti­va­tion to really make an effort.  I'm hop­ing that at some point Sam will find his moti­va­tion, and we will man­age pass­able.  There is always bribery to fall back on 😉
If you want more use­ful advice then I would carry on with all the ear­lier strate­gies.  Seek help if think it is needed.  Stress the need for quick, leg­i­ble hand­writ­ing as a means to an end and try and encour­age self-motivation.
This is the age where they need to learn to struc­ture an essay.  I have a the­ory that you can pass any essay based exam with only the basics of sub­ject knowl­edge as long as you know how to struc­ture an essay, not well per­haps but base­line pass that knowl­edge will improve.  My plan is that at 11/12 we will move from project based/hands on learn­ing to more text­book based and grad­u­ally increase the writ­ten con­tent focus­ing very much on struc­tur­ing ideas.  In Eng­lish I am hop­ing we can move away from hand­writ­ing prac­tice (which is our big thing to crack), spelling and gram­mar (which are rea­son­able) to focus almost entirely on pro­duc­ing lit­er­ate pieces of writ­ing.  I plan to adopt a mod­el­ling approach — his ideas, I'll help mind map them, then I'll model the answer.  Grad­u­ally we'll had over bit by bit things like con­clu­sion, dis­cussing best way to go about it.  Good sen­tence starters etc.  We have some books col­lected from Collins over the years that I expect to draw on Collins Easy Writ­ing and Collins Writ­ing Aim­ing For Level 4 (one of a series obvi­ously we will prob­a­bly move through).
An online friend has men­tioned that her reluc­tant writer 12 yo starts every day with writ­ing the alpha­bet to jog let­ter for­ma­tion.  I am antic­i­pat­ing this being some­thing we do for some con­sid­er­able time too.
This post was actu­ally began in early May, not so much reluc­tant as just short of time and con­cen­tra­tion here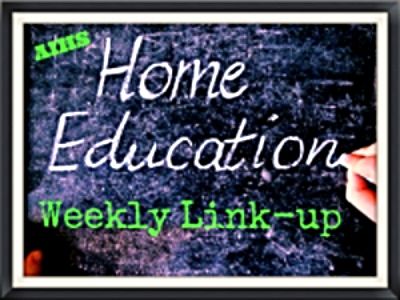 Related Posts :