The academic year didn't get off to the start I wanted, it took most of the Autumn term to get our Conservatory/Education room built/floored/furnished/stocked and it felt a bit like treading water.  We also were living in a pigsty/building site.  However, things have definitely improved after Christmas when the practical elements came together.
Maths
Loving Saxon.  Sometimes get rather lazy about the 'meeting' element but it is definitely doing what I was hoping in providing variety alongside reinforcement.  It won't work for every child (Jack would have hated it – manipulatives not his style) but for Sam it is spot on perfect.
English
Getty-Dubay working and handwriting noticeably improving.
Writing with Ease we are also happy with.
Spelling Made Easy – we've tweaked some more to make it day 1 – word search, day 2 – look, copy, write, day 3 – worksheet, day 4 – test.
Creative writing group never came off, we just don't have time to fit it in to the day.  Something I would love to do but probably not for Sam.  Instead we are using Teacher Created Resources – Building Writing Skills Words to Sentences.
History
I hated Story of the World once we got into it so that was knocked on the head.  Far too lacking in substance and written in a really patronising way.  Activity book was okay but I just couldn't get over the style of the book.  Persistent problem I find with American curricula.
We've been mainly taking a project approach based on visits.  The Hands on History books have proved a hit.
Geography
We discovered the same problem with Charlotte Mason's Elementary Geography as with Story of the World.  It was written in a way that was so patronising I couldn't bring myself to read it.
We ended up just following our England project as a group.  I need to be doing a bit more background on this though as not sure he is getting any geography knowledge from it, even though the group and activities are a hit.
We've also been experimenting with a bit of map drill using games from Sheppard Software, definitely improved his knowledge and he is getting really good at placing countries of Europe.
Science
We tried doing the junior Crest awards as a group before Christmas.  No one was a fan and that was knocked on the head sharpish.
At home we tried Building Foundations in Scientific Understanding  and we tried and we tried and we gave up!  Nice idea, but need to be a military style planner to make come off.
Science is the main area I really need to do better in providing for next year as just isn't happening.
Latin
Working through Latin is Not So Tough, started on the wrong book.  Book 1 is far too easy, no real Latin content – but to be fair it does say that so we will persevere.
Spanish
Tutor sessions are working well.  Have tried various online programmes to supplement, settled on Duolingo.
Art/Music
Apart from following Sketch Tuesday earlier in the year plans for these just never came off.  Another area to do better on next year.
Social side
Didn't go as planned.  Started the year on a bit of a roller coaster – lots of ups and downs with more downs than ups.  Won't say any more than that.  Have also struggled to get Sam out to trips unless they are ones I've booked.  He's enjoyed them when we've got there, think he needs the information that I can give him, but the pregoing stress means I will only be signing up to future ones if they are something really special.
Despite the rocky start we end the year in a really good place.
We have pretty much given up larger scale events apart from the odd coffee morning and unsure if we'll do those next year.  On one hand they let me indulge in my organising hobby and I do like meeting new home eders, on the other hand Sam doesn't really care about being in a situation with so many people (he retreats to a quiet corner) and I am usually too busy to chat.  Looks like I won't need to though as others seem to be organising things.  Had enough of the whole group dynamics thing.  Small groups of 3 or 4 families which is what most trips seem to be lately work really nicely for us.  Children all play together across age ranges and the adults can all chat with no splitting into groups/having someone on the edge.  Not giving up bigger trips completely just being very picky about activity and how often.
Earlier in the year I decided as a bit of an experiment that I was not going to contact anyone about meeting up unless they contacted us first (was still posting ad hoc meet up suggestions on list so not disappearing completely).  Been interesting.  I was expecting our social circle to shrink but actually it has expanded.  Some acquaintances have grown in importance to become really good friends.  Plus we have had time to arrange to meet people who don't do groups and make new friendships.
Part of me feels that we should be doing the group thing more as good for Sam to have to deal with people he doesn't find easy as that is life.  Other part of me thinks, meh, we see people pretty much every day, not like he's socially isolated just surrounded by friends.  We'll do the odd group trip and he's exposed to allsorts at Cubs and the park and has to cope.  Adulthood and all it's complications are years away, no point worrying about the future when should be enjoying childhood.  At the moment – Meh wins 😉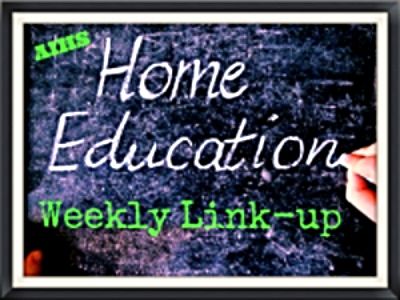 Related Posts :