They've been the themes for our creative work this week.
Wednesday's art group looked at Monet's 'The Thames below Westminster'.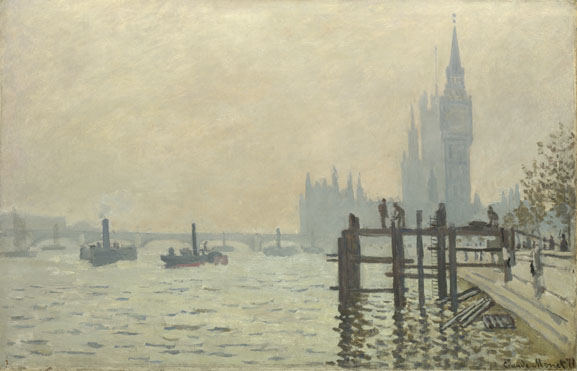 Looking at the contrast between the sharp foreground and the misty background the activity was to draw a 'soft' background using soft pastels with a sharper foreground using oils.  The idea was to do any scene they wanted.
Sam's is a background of space and planets with a spaceship in the foreground.
Here is his picture study and review on last week's subject.
Later in the week we looked at another painting.  Georgia O'Keeffe's Poppy.  Partly to contrast with Monet's Wild Poppies, partly to complement our work on WW1 and remembrance, but mostly because I love it.
This is sketched with chalk on a square canvas and then coloured with soft pastels.

Final burst of creativity was today.  Jack finished school at lunch time so we spent a relaxed family afternoon in the local pottery painting shop making Christmas presents and decorations.